At least a third of event organizers have postponed all events to 2021, according to the latest report by CEIR. It makes sense, given the fact that many Americans are experiencing a growing hesitation to travel again. Data from the U.S. Travel Association and MMGY Travel Intelligence shows that as the pandemic continues, travel plans that were once postponed are increasingly being canceled. However, as industry stakeholders like hotels, convention centers, and airlines are stepping up to announce new cleanliness protocols, they're also aiming to convince travelers that it will be safe to travel again in the future. Here are some of the latest initiatives.
HOTELS
On May 4, the American Hotel & Lodging Association announced an industry-wide standard of health and safety protocols meant to prepare America's hotels to safely welcome back guests and employees. Safe Stay, developed under the guidance of an advisory council comprising hotel industry leaders, includes guidelines around the following, which will be revised as necessary based on recommendations of public health authorities and federal, state, and local laws.
Employee and guest health
Employee responsibilities
Cleaning products and protocols
Physical distancing
"While hotels have always employed demanding cleaning standards, [Safe Stay] will ensure greater transparency and confidence throughout the entire hotel experience," said Chip Rogers, president, and CEO of AHLA. "The industry's enhanced hotel cleaning practices, social interactions, and workplace protocols will continue to evolve to meet the new health and safety challenges and expectations presented by COVID-19."
Hotel brands have also been making major announcements this month regarding their commitment to cleanliness.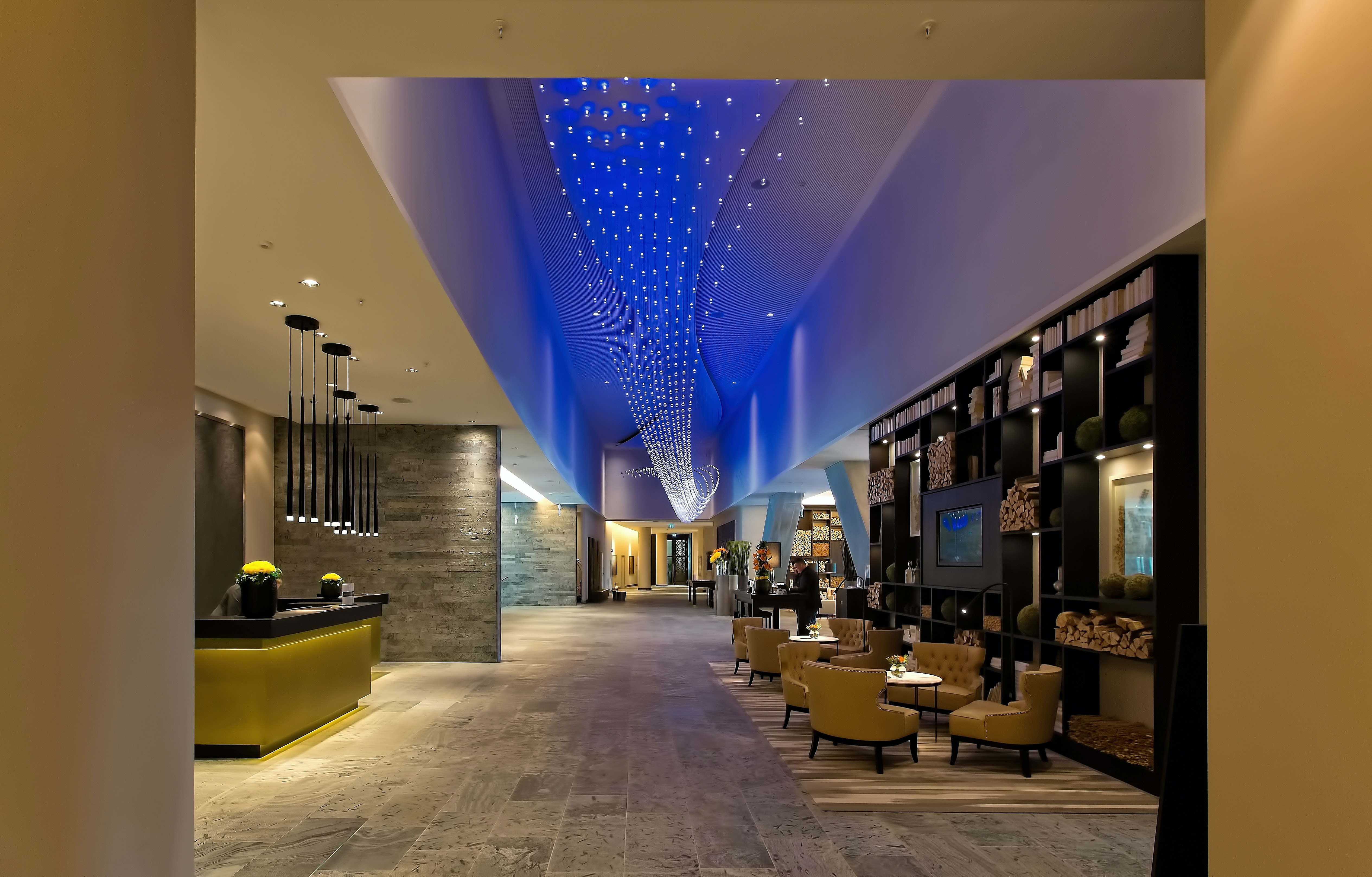 Marriott International Executive Chairman and Chairman of the Board Bill Marriott appeared in a video speaking on the company's multi-pronged approach to addressing the health and safety challenges of reopening its 7,300 hotels around the world. Among the key components:
Formation of the Marriott Global Cleanliness Council — consisting of in-house and external experts in food and water safety, hygiene and infection prevention and hotel operations — to develop a new series of global hospitality cleanliness standards and behaviors
Use of new cleaning technologies, including electrostatic sprayers and disinfectants recommended by the WHO and CDC
Changes to cleaning regimens in hotels that set an even higher standard of cleanliness, as well as modifications to protocols with staff-guest interactions to keep with social distancing guidelines
This week, MGM Resorts International released an extensive plan outlining its multi-layered set of protocols and procedures intended to deter the spread of the virus, and protect guests and employees. You can read the full plan here, but here are the highlights:
Screening and temperature checks for employees
Mandatory masks and personal protective equipment (PPE ­— an acronym we'll be reading about often going forward) for all staff, and guests encouraged to wear masks in public; MGM will offer complimentary masks to any guests who need them
Social distancing protocols enforced and signage to guide employees and guests on safe practices; plexiglass barriers installed in areas such as casinos and lobbies
Enhanced sanitization through the use of electrostatic sprayers and proven cleaning products in accordance with EPA guidelines
Hand washing stations with soap and water, and hand sanitizer stations, available in high-traffic areas
Adjustment of heating and HVAC systems in accordance with guidelines to help mitigate virus transmission
Incident response protocols in the event of a guest or employee testing positive for COVID-19
Digital innovations to transition to contactless processes, including no-touch check-in and payment through their mobile app, and digital menus available through personal mobile devices
Working with RB, the maker of Lysol, as well as consultants from Mayo Clinic, Hilton recently announced a new program that will deliver a new standard of cleanliness and disinfection in its global collection of 6,100 properties. In North America, the program will be called Hilton CleanStay and will aim to translate best practices in hospital hygiene standards to hotel guest rooms.
"Personal safety is extremely critical as we reopen business and recreational activities around the globe," said Stacey Rizza, M.D., a Mayo Clinic infectious disease specialist. "Mayo is looking forward to working with Hilton staff and advising them on the program protocol and training."
Among the initiatives:
Hilton CleanStay room seals will be added to doors to indicate to guests that their room has not been accessed since being thoroughly cleaned
Deep cleaning of the most frequently touched items in guest rooms, including light switches, door handles, TV remotes and thermostats
Improved guidelines for disinfection of fitness center, including limiting guests and increasing number of daily cleanings
Disinfecting wipe stations available at primary entrances and high-traffic areas for guests and employees to use
Contactless check-in through Hilton's digital key technology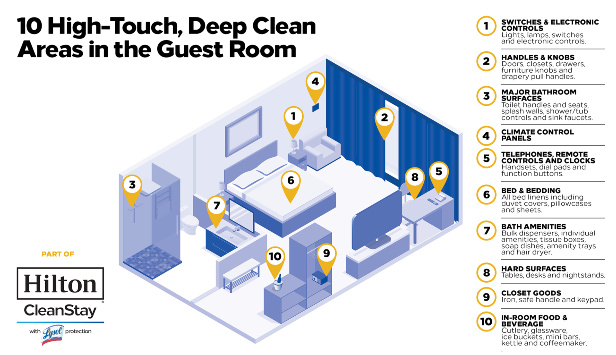 Other hotel brands have been releasing comprehensive safety and cleanliness procedures as plans for reopening begin to take shape. Read the latest from Wynn Las Vegas and Wyndham Destinations; Corporate Event News and TSNN will continue to report on others as they are released.
CONVENTION CENTERS
IACC has compiled various informational guides offering best practices and examples for convention centers as they begin to reopen venues for events, particularly in Europe. One concept the organization is encouraging among its members is segregated meeting spaces, which will be separated from extensive meeting areas and offer more privacy from other groups. A reduction of "other people traffic" is key when reopening for business, officials say.
"It is hoped that in the future when we meet as smaller groups, to begin with, that venues designed for these smaller events will be best placed to manage the hosting of meetings," says Mark Cooper, CEO of IACC.
He adds, "A group of, say, 15 people might be guided by regulations closer to opening an office complex back up, as opposed to those that will be enforced for a large event. Also, many dedicated conference and training centers will offer low or no general public presence, a large factor in managing contact."
International Association of Venue Managers is also working closely with convention center leadership and governments as the industry moves toward recovery and identifying what the new normal will look like for events. According to Mark Herrera, director of education for IAVM, member convention centers, and their respective staff will follow recovery guidance and remain flexible to ensure the health and safety of attendees is a top priority.
"As of current, and always subject to change, the topline safety consideration is to allow healthy people to enjoy the facility/event and encourage the use of masks/face coverings," says Herrera. "They will be provided with a means to wash and sanitize their hands frequently; staff will manage crowd density and assure that physical distancing guidelines are adhered to, and high-touch surfaces will be sanitized frequently. Communication with employees and guests to include signage on how to prevent the spread of germs will be a common practice."
He adds, "As we move forward, events will not be date-driven, but rather data-driven to ensure we protect all valuable assets as it pertains to human life."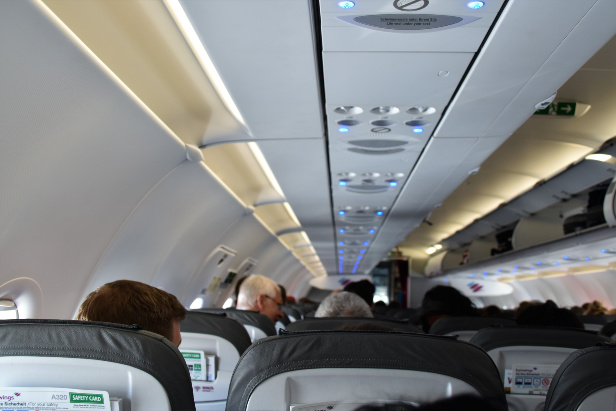 AIRLINES
Safety protocols for hotels, convention centers, and other meeting facilities will be a moot point if it's not safe for attendees to make the journey there in the first place. That's why in many cases, the onus lies on airlines to demonstrate how they'll ensure passenger health and safety.
On May 5, the International Air Transport Association put forward a statement that it supports the wearing of face coverings for all passengers and crew while onboard aircraft.
"The safety of passengers and crew is paramount," said Alexandre de Juniac, director general and CEO of IATA, in a statement. "The aviation industry is working with governments to re-start flying when this can be done safely. Evidence suggests that the risk of transmission onboard aircraft is low. And we will take measures — such as the wearing of face coverings by passengers and masks by the crew — to add extra layers of protection."
He added, "We must arrive at a solution that gives passengers the confidence to fly and keeps the cost of flying affordable. One without the other will have no lasting benefit."
In accordance with this, many airlines have already introduced requirements for passenger face coverings. Others have announced increased aircraft cleaning and sanitization measures to reduce the risk of infection onboard, which industry officials maintain is still low.
Learn more about the specific steps airlines are taking to keep passengers safe both in airports and aboard flights from Delta, American Airlines, United Airlines, and Southwest Airlines.